********* NEW FOR 2017 *********
WORKSHOPS
The Augusta Plein Air Art Festival is pleased to announce that several workshops have been added to the 2017 schedule. Artists of all levels are welcome at these workshops. Please refer to the schedule at the left of the page to obtain details regarding time, place, and fees. Artists are reminded that it is not necessary to register for the Augusta Plein Air Festival to participate in a workshop.

Sketching Workshop with Joshua Been
2 Oil & Acrylic Workshops with Patrick Saunders
Oil & Acrylic with Joan Parker & Zak Barnes
Watercolor Workshop with Spencer Meagher
Pastel Workshop with Michele Wells

Call Kathleen at 636-228-4005 to reserve a space in the workshop(s) of your choice.

ART, DINNER & CONCERT of NIGHT MUSIC
On April 22, 2017 the Augusta Heritage Foundation is hosting a gala dinner and concert to celebrate the cultural heritage of Augusta. The public is invited to observe the artists at work with judging at 5:00 PM followed by a fabulous dinner, concert and gallery showing at the Historic Harmonie-Verein. All art on display will be available for purchase with 10% of the proceeds to benefit the Augusta Heritage Foundation. The "Night Music" program is presented by the innovative Chamber Project St. Louis.

Please refer to the schedule of events on the left side of this page for date, time, and details of the menu and music selections. Call Kathleen at 636-228-4005 for reservations.

Click on a Gallery below to see Plein Air Art Festival from previous years!
---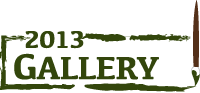 ---