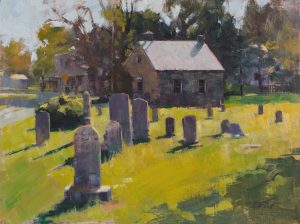 The Augusta Plein Air Art Festival features many talented artists from Missouri as well as from states across the country. Come see these artists creating live everyday during the event.
********* 2015 ARTISTS *********

[columns count="3″ gap="2.5em"]
Cynthia Akos
Donna Aldridge
Kathleen Barnes
Peggy Bay
Gary Beazley
Gary Biggs
Bonnie Bishop
Lon Brauer
Candice Canessa
Jie Chen
Paige Clausen
Leigh Coffmann
Kathleen Conners
Elaine Cooper
Marty Coulter
Kay Crain
Lisa Crisman
Victoria Cummings
Crystal Davis
Sherri Davis
Vibhu Dhawan
Tammie Dickerson
Iva Joe Dyess
Mary Eigel
Genevieve Esson
Mirka M. Fette
Daniel Fishback
Jane Flanders
Gretchen Gackstetter
Gloria Gaus
"Nikki" Jewel George
Crystal Goldkamp
Nyle Gordon
Jennylynne Gragg
Linda Metzler-Green
Jan Hager-Klein
Allen Halsey
Ashley Harp
Barbara Hayden
Joyce Heddy
Vicki Hefty
Louanne Hein
Barbara Holder
Tracy Holt
Danae Hoppe
Kathleen Hudson
Helen Hume
Anne Ibur
Teddy Jackson
Sylvia Keller
Troy Kilgore
Victor Klouse
Joel Knapp
Kim Kordonowy
Allen Kriegshauser
Joe Krohn
Konstantine Kublanov
Courtney E Lee
Teresa Long
Catherine Mahoney
Jeremy Manning
Michael McClure
Julie McCullough
Jane McDowell
Lorraine McFarland
Annette McGarrahan
Rebecca McGuire
Jean McMullen
Spencer Meagher
Jan Moore
Mary Mosblech
Gary Nadeau
Pam Newell
Robert H. Pank
Rhonda Pepmiller
Jim Peters
Mike Phelps
Henryk Ptasiewicz
Barbara Purschke
Jana Rea
George Rhys
Mary Rimey
Tatyana Robberts
Susan K Rogers
Joyce Rothermich
Lawrence (Larry) Rudolech
Patrick Saunders
Paul Schaefer
Debbie Shannon
Chris Sheppard
Donna Shortt
Neal Slaten
Pamela Sounders
Michelle Streiff
Gregory Summers
Craig Thomas
Sherri Thomas
Linda Volz
John VonFange
Peggy Warden
Kate Warner
Michele Wells
Vicki White
Julie Wiegand
Chris Willey
Debbie Williams
Marcia Willman
Linda Wilmes
Peggy Wilson
Manuela Woolsey
Desiree Young
LuWayne Younghans
[/columns]

********* 2015 WINNERS *********
Daily Paint Out Competitions with $500 purchase prizes:

[columns count="2″ gap="2.5em"]
Augusta Shores – Tatyana Robberts
Unique Perspectives of Augusta – Nyle Gordon
Noboleis Vineyard – Spencer Meagher
Montelle Winery – Patrick Saunders
Sunset in Washington – Michele Wells
Nocturne Paint – Kathleen Hudson
Day in Defiance – Marty Coulter
Private Estate 1 – Mike Phelps
Private Estate 2 – Troy Kilgore
Daniel Boone Home – Craig Thomas
Chandler Hill Vineyards – Kathleen Hudson
A Day in New Melle – Donna Shortt
Balducci Vineyards – Debbie Williams
Stone Ledge Antiques – Theme Paint – Julie Wiegand
A Day in Augusta – Lon Brauer
[/columns]
Winners of Judging in 5 mediums:
[columns count="2″ gap="2.5em"]
Best in Show – Patrick Saunders
Artist Choice – Patrick Saunders
Honorable mention in Oil – Chris Sheppard
Honorable mention in Oil – Courtney E. Lee
Honorable mention in Oil – Troy Kilgore
Oil 3rd – Julie Wiegand
Oil 2nd – Paul Schaefer
Oil 1st – Patrick Saunders
Honorable mention Mixed Media – Barbara Ferrari
Mixed Media 3rd – Michele Wells
Mixed Media 2nd – Spencer Meagher
Mixed Media 1st – Linda Green-Metzler
Honorable mention Pastel – Debbie Williams
Pastel 3rd – Lisa Crisman
Pastel 2nd – Michele Wells
Pastel 1st – Donna Shortt
Honorable mention Watercolor – Gary Beazley
Watercolor 3rd – Marcia Willmann
Watercolor 2nd – Jim Peters
Watercolor 1st – Spencer Meagher
Honorable Mention Acrylic – John VonFange
Acrylic 3rd – Melissa Zuniga
Acrylic 2nd – Craig Thomas
Acrylic 1st – Rebecca McGuire
[/columns]

Final Judging by Bryan Haynes, Carol Carter and Vic Brown.