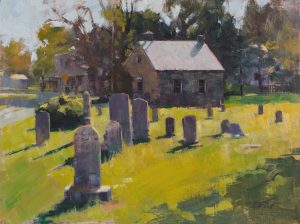 The Augusta Plein Air Art Festival features many talented artists from Missouri as well as from states across the country. Come see these artists creating live everyday during the event.
********* 2015 ARTISTS *********
********* 2015 WINNERS *********
Daily Paint Out Competitions with $500 purchase prizes:
Augusta Shores – Tatyana Robberts
Unique Perspectives of Augusta – Nyle Gordon
Noboleis Vineyard – Spencer Meagher
Montelle Winery – Patrick Saunders
Sunset in Washington – Michele Wells
Nocturne Paint – Kathleen Hudson
Day in Defiance – Marty Coulter
Private Estate 1 – Mike Phelps
Private Estate 2 – Troy Kilgore
Daniel Boone Home – Craig Thomas
Chandler Hill Vineyards – Kathleen Hudson
A Day in New Melle – Donna Shortt
Balducci Vineyards – Debbie Williams
Stone Ledge Antiques – Theme Paint – Julie Wiegand
A Day in Augusta – Lon Brauer
Winners of Judging in 5 mediums:
Best in Show – Patrick Saunders
Artist Choice – Patrick Saunders
Honorable mention in Oil – Chris Sheppard
Honorable mention in Oil – Courtney E. Lee
Honorable mention in Oil – Troy Kilgore
Oil 3rd – Julie Wiegand
Oil 2nd – Paul Schaefer
Oil 1st – Patrick Saunders
Honorable mention Mixed Media – Barbara Ferrari
Mixed Media 3rd – Michele Wells
Mixed Media 2nd – Spencer Meagher
Mixed Media 1st – Linda Green-Metzler
Honorable mention Pastel – Debbie Williams
Pastel 3rd – Lisa Crisman
Pastel 2nd – Michele Wells
Pastel 1st – Donna Shortt
Honorable mention Watercolor – Gary Beazley
Watercolor 3rd – Marcia Willmann
Watercolor 2nd – Jim Peters
Watercolor 1st – Spencer Meagher
Honorable Mention Acrylic – John VonFange
Acrylic 3rd – Melissa Zuniga
Acrylic 2nd – Craig Thomas
Acrylic 1st – Rebecca McGuire

Final Judging by Bryan Haynes, Carol Carter and Vic Brown.